A series of work done for Applegate.
Applegate is a US company that supply natural and organic meat, they approach us for a new look on their logo and packaging design, t-shirt design & website design mood board. Watercolor illustrations for the logo and packaging design are created for this project.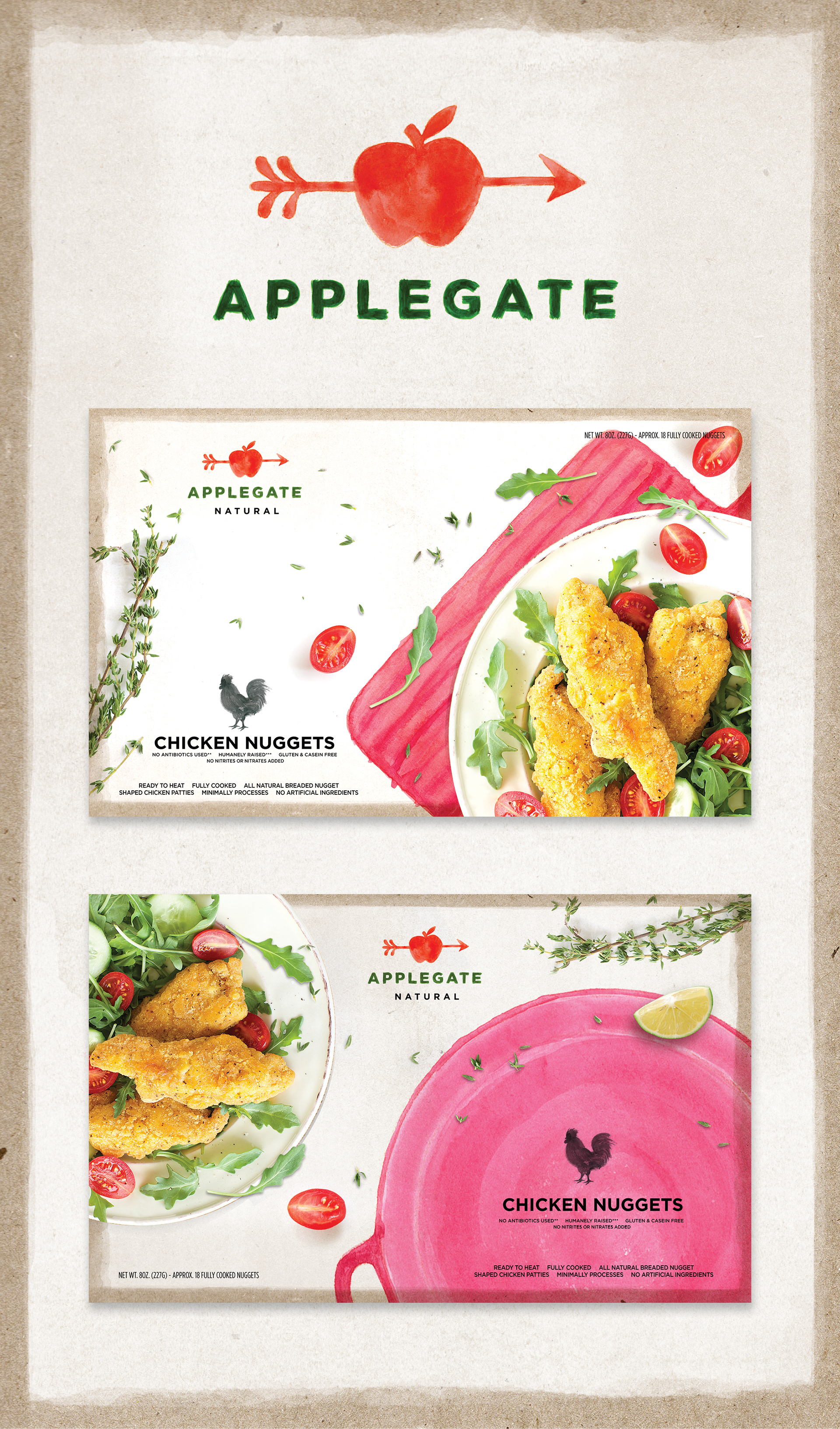 Typography design for Applegate meat wrap.

T-shirt design created for their in-house team.